Range Open
Protocol for RFVSA Shooting Range
New rules for the RFVSA shooting range.
These rules were formulated in order to open our range under the Eagle County
social distancing rules & regulations concerning the Covid-19 pandemic.
All members/shooters are notified that they are responsible for social distancing, six

feet between each individual while on shooting range and parking area. Club house

will remain closed to all members except range officers.

All members/shooters must wear a mask or face covering and it is the their

responsibility to provide face covering.

All members/shooters are responsible for personal hygiene. Hand sanitizer will be

provided at both the skeet and trap range.

All members/shooters are notified that they enter the range at their own risk and that

the they may come in contact with the Covid-19 virus.

In order to comply with rules of social distancing, there will be only eight (8) shooters

allowed in the each shooting fields (trap or skeet) of the RFVSA shooting range as

long as there is a range officer at that field. Do not enter a shooting field where there

are eight shooters and 1 range officer. Please wait for an open slot at one of the 2

fields. If there is no range officer, that field is closed.

There will be a Gate Keeper at our gate to monitor the amount of shooters allowed

into the range during operation. This is to insure the person count of sixteen (16) during

operation (eight at each field). Those shooters waiting to get in will be asked to wait in the rifle/pistol

range parking area (if space available) or wait down in the Lake Christine parking

area. The gate keeper will notify you when space is available on the range.

On busy days, shooters will be limited to three (3) rounds per individual shooter, in

order to give other shooters the opportunity to shoot. If their is no one waiting then

there is no limit. All operation, including shooter limits and amount of individuals at

the range, are at the discretion of the range officer.

Note: In order to have gate keepers, RFVSA will need members to volunteer to perform

this duty. Please step up and volunteer for thirty minutes to an hour to act as a gate

keeper. This a vital position needed in order to open our range.
It was a great shoot!
To all that missed out on the 5 stand 200 in October 2019 here are a couple of photos. It was a very fun shoot. We hope to see you next time!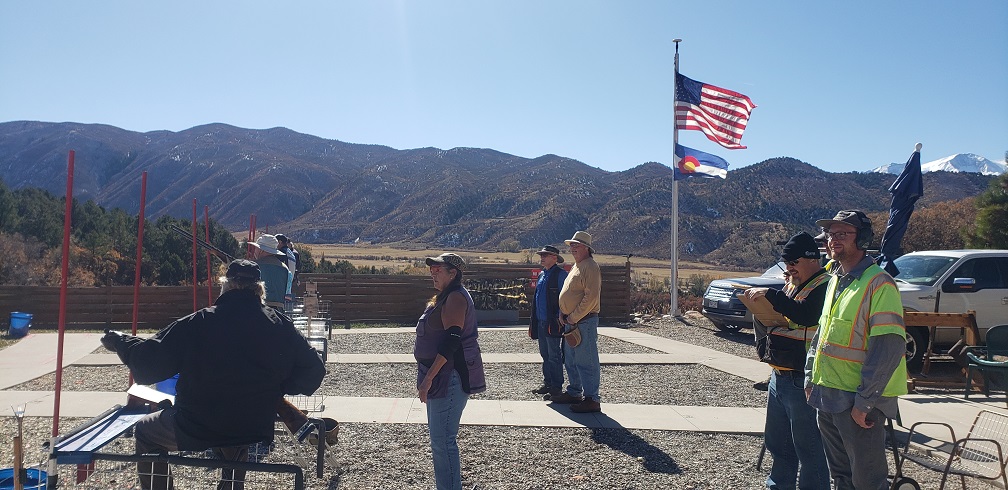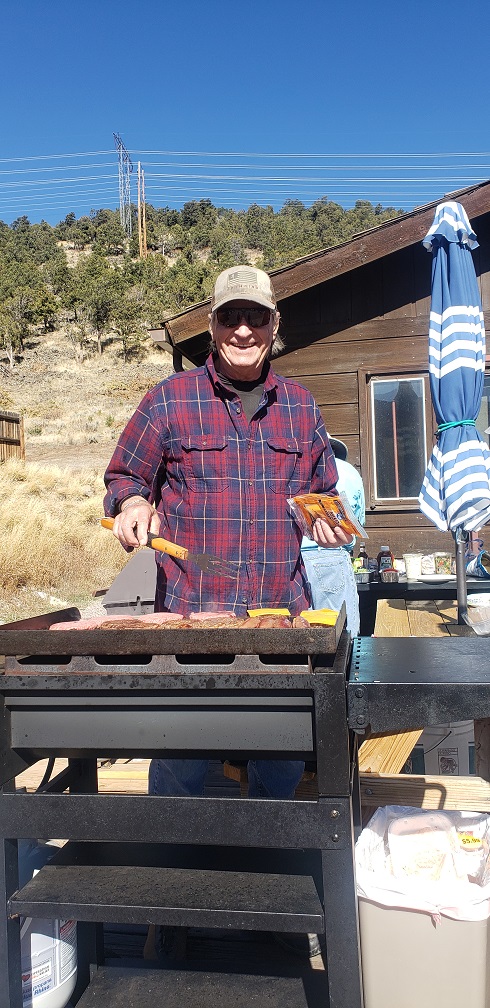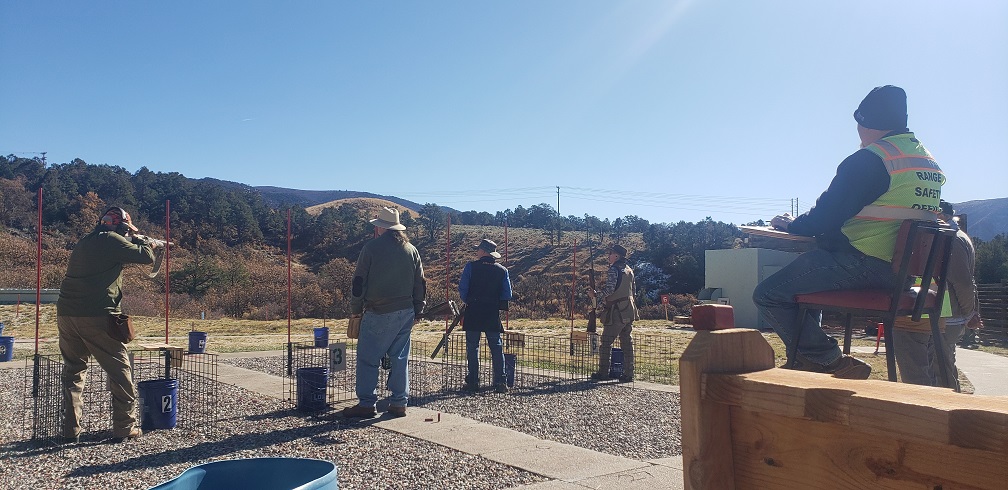 Special Shooting Event on October 26: "5-Stand 200"
Sponsored by Roaring Fork Valley Sportsmans' Assn
Location: Basalt Shooting Range at Basalt State Wildlife Area
Date and Time: Saturday, October 26      Registration starts at 8:00am, Shooting starts at 9AM
(Please preregister by e-mail with Bill Bendl:  bbrem308@comcast.net)
This is not an NSCA sanctioned shoot, and will be limited to 30 total shooters
Proceeds will benefit local Boy Scout troop and Garfield County 4 H. 
Lunch provided by RFVSA
Cost: $120.00 for 200 rounds, Cash or Check only. No credit cards please.
100 rounds on 5-stand course on Upper Range ( Squads of 5 shoot 2 rounds of 50 )
100 rounds on 5-stand course on Lower Range ( Squads of 5 shoot 2 rounds of 50 )
Note: both ranges will be closed to non-participating shooters for the full day (9:00 to 5:00)
Special Hotel Room Rate($75.00/night plus tax)  at
Aspenalt Lodge, 157 Basalt Center Circle, Basalt, CO 81621   Ph: 970-927-3191
We are hopeful that you can join us for this fun event on the 26th !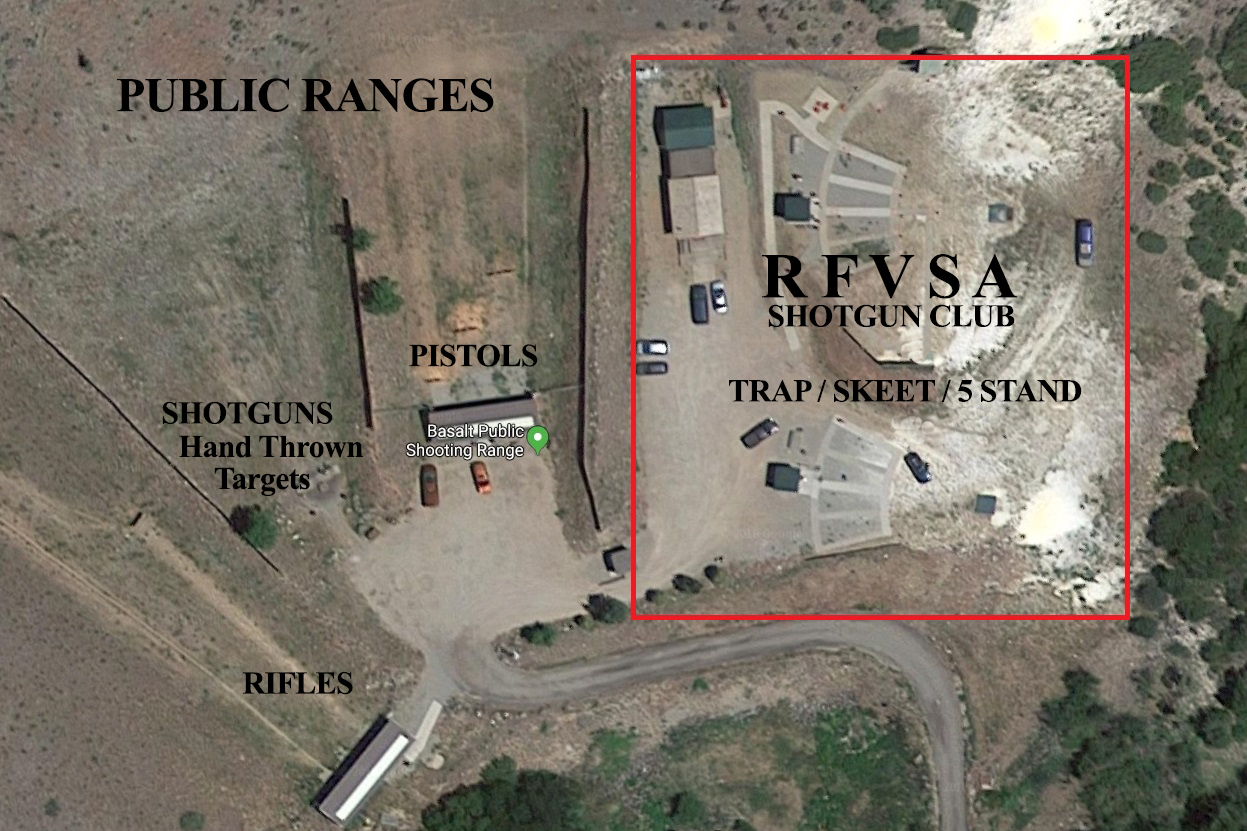 CPW will reopen the Basalt State Wildlife Area shooting range to the public, Sept. 15
 Fun on the new 5 Stand field
Aside from our fresh new website, this Spring 2018 we've installed 5 Stand on the lower Trap field. Please come and join us to play a game or two